Post by oaktree on Apr 12, 2018 15:27:25 GMT -5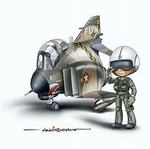 I personally have been wading through books by D K Brown (the series that starts in the 1800s and finishes with _Nelson to Vanguard_.) I found it to be a good primer on the challenges of ship design and some of the reasoning on why the UK built the ships that it built. And since it covered all types of ships to some degree it also helped understanding the varied tasks a given fleet might face.
I also acquired and read Friedman's _British Cruisers_ since I wanted a better understanding of the spectrum that is CL design, and who better than the British fleet to look at in that regard?
I think D.K. Brown and Friedman cover the design and construction of warships very well. There are some others that you might consider.
1. Dreadnought and Castles of Steel - by Robert K. Massie
2. The Battleship Builders - by Ian Johnson and Ian Buxton - This book describes the " Constructing and Arming of British Capital Ship". It gives you an insight into the workings of the shipyards
3. In Defense of Naval Supremacy - By Jon Tetsuro Sumida. This book provides a good discussion and history of the finance, technology and British Naval Policy from 1889 to 1914
4. The Rise and Fall of British Naval Mastery by Paul Kennedy - This book provides an excellent history of the British Navy.
5. Kaigun - By David C. Evans and Mark R. Peattie. This book gives a complete history of Strategy, Tactics and Tecnology in the Imperial Japanese Navy.
6. The Great Naval Race by Peter Padfield. This book provides a history of the Anglo-German Naval rivalry from 1900-1914
7. Tirpitz and the Imperial German Navy - By Patrick Kelly
8. Fleet Tactics and Coastal Combat - By Captain Wayne P. Hughes Jr. - This is a must read to understand Fleet tactics and its effects.
9. Agents of Innovation: The General Board and the Design of the Fleet that Defeated the Japanese Navy by John T. Kuehn
10. Treaty Cruisers: The First International Warship Building Competition by Leo Marriot
11. Aircraft Carrier History, World War 1 and II: Bureau of Aeronatuics, Royal Navy, American Navy, Jet Engines, Flexdeck, Catapults, Carrier Aviation Technology.
I don't know your overall direction but if you truly want to understand naval warfare, keep in mind that most naval battles in history occurred in littoral zones or enclosed seas. Two books that will provide historical analysis of this type of geographic location are:
1. Naval Strategy and Operations in Narrow Seas - Milan N. Vego
2. Operational Warfare at Sea by Milan N. Vego
Anyway, I hope this helps you. If you want some books on aviation, let me know, I can provide that also. Good luck and enjoy.
Thanks for the additional suggestions.
I have been working off some reading lists I have found elsewhere, plus accumulated reading over the past few decades. I have read both Massie books more than once and also loaned them out. Have read _Kaigun_ more than once as well. Have a number of H P Willmot volumes as well on the beginning on the Pacific War and also his "The Last Century of Sea Power" series. If I recall correctly the latter had an appendix that was a day-by-day diary of naval action in World War I which showed that there was a lot of light force clashes going on between the few larger fights involving the battleships and dreadnoughts.
Have read some on carrier aviation, mainly US, since my father was involved in that during the 1950s.