Post by oldpop2000 on Jul 28, 2021 17:15:16 GMT -5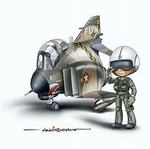 The electronics on ships became far more numerous and complex. Multiple radars like Search, height finders and fire control sets, sometimes more than one. Combat Information Centers with PPI scan scopes, multiples. UHF and HF radios, multiples. The list goes on and on. Those systems need a lot of stable AC power and backups.
Also in 1957 we have the use of surface to air missiles like the Talos so now the electronics go even more complex as did the power requirements.
Keep in mind, that all the equipment that I have described including the environments, need air conditioning to keep them cool and the humans servicing them. That will add to the power requirements and space requirements.
Thank you for the reply Oldpop2000.

I always thought of the AC as being primarily for regulating humidity with temperature being a critical but secondary concern; like the refrigerated magazines. What springs to mind is the early AIM-7 Sparrows and associated radar having a bunch of issues in Vietnam due to issues arising from the tropical environment (and associated fungi / bugs / etc.). Seemed like they were often left too long on the planes before detailed check-outs / maintenance were done on them; but that is more of a training issue...

The problem, amongst many for the missile, was the fact that it was tested in the desert and then sent to Vietnam where the rain and moisture caused high failure rates. They had forgotten to coat the electronics with anti-moisture coatings. Once that was accomplished and the missiles were sealed so moisture could not get in, that one problem was solved. Another issue was the short lanyard on the LAU-7A which caused the plug to fail to pull off of the missile to allow the motor's to ignite. This was later corrected.