Post by oldpop2000 on Nov 2, 2018 16:38:38 GMT -5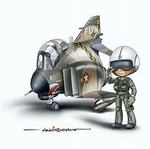 The only other item discussed in some detail was the removal of the conning-tower and the reconstruction of the bridges. D.N.O. would wish to have an armoured director aft, if the present director over the conning-tower were removed.
The impression I received was that Controller thought the laying up of this valuable ship at the present or at any time in the near future on the score of policy."
You are right but in 1938-39 has been already late and was known that the protection was not adequate, but I do not think that at beginning of 30s her protection was thought as non adequate as she was still one of the bests protected ship. But it is true that if we look at reconstruction of battleships and battlecruisers of RN the there were not finished even all older vessels. So I expect that because Hood has best protection from all WW1 capital ships except Nelsons it has sense that she would be the last one to consider reconstruction.
It wasn't as easy as upgrading the deck armor to a thicker deck. If they had increased the deck armor to 5 inch which is what the US battleships at Pearl Harbor had, this would have increased her weight and subsequently, she would need more power. I have reproduced the Hoods specifications and she needed about 133,00 horsepower in her configuration to attain 30 knots. If you increase the armor of the deck, then her weight increases and her horsepower requirements now are 146,000 horsepower which is a sizeable increase. they might have been able to install newer boilers, turbines etc. and possibly lightened load in other areas, but still it might not work. They still might have lost some forward speed; this is what a battle cruiser is built for, speed.
However, that aside, it has always been my contention that there wasn't "something wrong with our bloody ships" but the "bloody commanders" who, at Jutland and Denmark Straits did not seem to understand the strengths and weaknesses of their ships or they would not have "ridden to the sounds of the guns" only to be blown into the next time zone by those same guns. Ships and all weapons have limitations and you have to know and understand what those limitation are before heading into combat. Apparently too many British admirals had the "Nelson" mentality only to forget that even Nelson did not survive Trafalgar. All militaries like the blame the equipment, instead of the men commanding that equipment.
If I were going to update the Hood, why not improve her top with better sighting for accuracy along with the most important upgrade; the engines. During test in the 1930's she could no longer do 32 knots but just about 29. If they had just updated and replaced the engines to get her back to 31 knots, how would that have improved her speed at the Denmark Straits. Could an extra 3 knots have saved her? We will never know, maybe.